Activities
Camping au bord de la Mer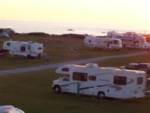 June 23th to September 1st at Camping au bord de la mer
Campground by the sea
In the Cap-Chat bay
Camping Le Pirate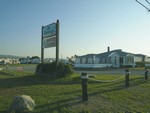 Camping LE PIRATE pour vos vacances estivales !
Ouvert de la mi-mai à la mi-octobre
Recreational Kayaking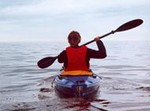 Mid-May to Mid-October at Valmont Plein-Air
Enjoy a trip down the Cap-Chat River!
Climbing the vertical-axis turbine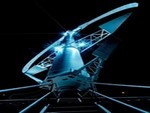 Eole Cap-Chat the highest vertical-axis wind turbine in the world!
May to September
Visit our website or reserve at (418) 786-5719
Parc national de la Gaspésie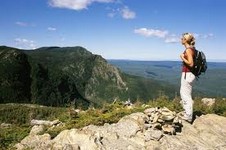 Visit the majestic parc national de la Gaspésie.
Breathe in the fresh mountain air and contemplate the different animal species in their natural Habititat.
Mountains hiking
Mid-May to Mid-October at Valmont Plein-Air
Hike the Chic-Chocs Mountains on the International Appalachian Trail
Guided moose-watching tour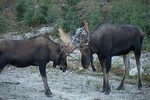 Mid-May to Mid-October at Valmont Plein-Air
Observe the Chic-Chocs Mountains moose population
Alpine skiing, tube sliding and skating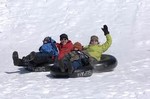 from December to March at Cap-Chat's Snow Sports Center
Alpine skiing (8 tracks), tube sliding with Ski-lifts and skating
Winter Services: Restaurant and equipment rentals
Centre de Plein-Air Cap-Chat Inc at 74, rue des Erables (418) 786-2388